---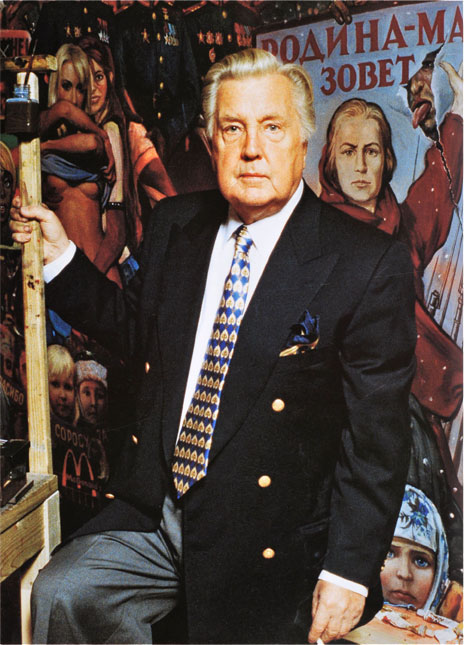 Ilya Sergeevich Glazunov — the greatest artist of our time, portrait and landscape, creator of monumental historical paintings, book illustrator, Master of Theatre and Decorative Arts, artist-architect.
Author of more than three thousand works. Social activist, educator and teacher. Full member of the Russian Academy of Arts, a member of the Royal Academy of Arts in Madrid and Barcelona. Founder and rector of the Russian Academy of Painting, Sculpture and Architecture Ilya Glazunov (1988).
Holds honorary titles and awards: People's Artist of the USSR (1980.) Order Vishnu (Laos) Prize. Jawaharlal Nehru (India), the Order of St. Michael (Portugal), a gold medal «for his contributions to world culture and civilization» (UNESCO), the Order of St. Sergius of Radonezh (1999) and St. Andrew Rublev (2010), a complete gentleman «Order of Merit» and others. Creator patriotic club «Rodina» (beginning. 1960), the one of the organizers of the All-Russian society for the Protection of Monuments of History and Culture.
Author of «The Road to You» (1965-1966) and «Russia Crucified» (2005).